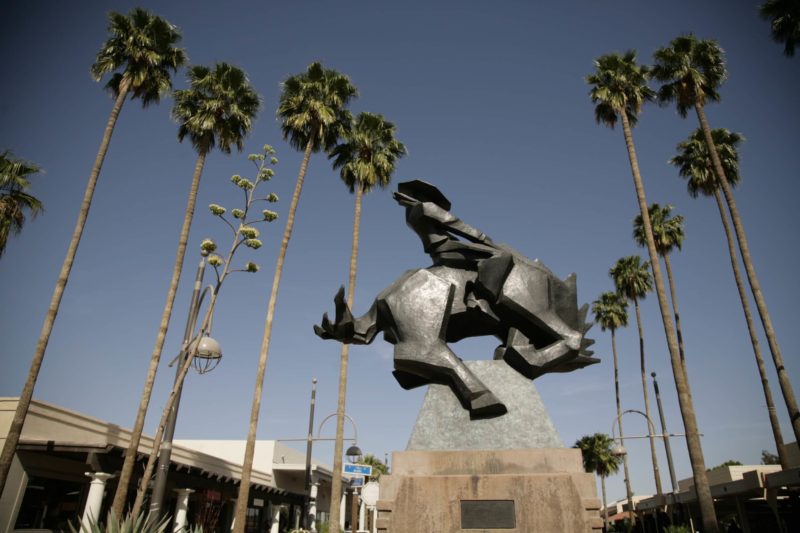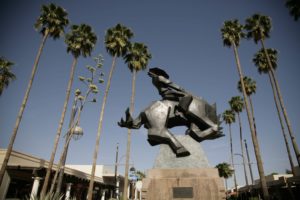 Over the past thirty years, Arizona statues regarding drunk driving have become stiffer and include heavier penalties for those who are convicted. Throughout the United States, state legislatures have begun to penalize those who are convicted of DUIs with heavy fines, mandatory jail sentences and probation terms in an effort to curtail drunk driving. However, Arizona statutes can be especially hard on anyone who is convicted of a DUI charge. For this reason, if you have been charged with driving under the influence in Scottsdale, Arizona will need to find a capable and aggressive DUI/ DWI defense lawyer like David Michael Cantor who has a proven track record of successfully defending DUI and other criminal cases before the Scottsdale City Court for over 25 years. David Michael Cantor was voted one of the 10 Best DUI Lawyers in Arizona for 2014 by the American Institute of DUI Attorneys, and is a member of the National College for DUI defense. In over 25 years of owning his own practice, David Michael Cantor has documented over 3,000 DUI case victories in Scottsdale and the entire State of Arizona.
---
Scottsdale DUI: Laws & Penalties
The City of Scottsdale's DUI laws are the same as Arizona's DUI laws, the specific charges are determined according to the level of a driver's blood alcohol content (BAC) and their history of prior convictions. Using a blood or breath test, a law enforcement officer can identify a driver's BAC during a roadside stop or at a Scottsdale DUI checkpoint. With the BAC, charges can be applied according to the following schedule:
BAC of 0.8 to 0.14-Regular DUI
BAC of 0.15 to 0.19-Extreme DUI
BAC of 0.20 and over-Super Extreme DUI
---
Penalties for DUI in Scottsdale
Assuming this is your first DUI, a driver can expect the following punishments:
Regular DUI-fines or more than $1,500, up to 10 days jail sentence
Extreme DUI– fines of more than $2,500, up to 30 days jail sentence
Super Extreme DUI– fines of more than $3,200, mandatory minimum jail sentence of 45 days in jail
In each of these instances, drivers will also face the possibility of driver's license suspension, have to install an ignition interlock device in your car, attend alcohol classes, and have increased car insurance premiums – if & when you get your driver's license back. Due to the seriousness of these DUI penalties, it is always best to contact a DUI lawyer immediately who can represent you in court.
---
DUI Defense in Scottsdale City Court
After being charged with a DUI in Scottsdale, you will be taken to one of four police stations. However, you will ultimately end up at the Scottsdale City Court located at 3700 North 75th Street in Scottsdale, Arizona 85251. Your court date will be scheduled for a time on Monday through Friday between 8:00 am and 5:00 pm. When you arrive, you will find free parking directly across the street, just north of Indian School Road.
Scottsdale City Court Address
3700 N 75th St
Scottsdale, AZ   85251
Scottsdale Court Hours of Operation
Monday – Friday 8:00 AM – 5:00 PM
Scottsdale Court Phone Number
(480) 312-2442
Judges in Scottsdale City Court
There are four judges at Scottsdale City Court who handle DUI charges, and they are Statia Hendrix, Joe Olcavage, Jim Blake and Orest Jejna. Each of these judges have experience working as prosecutors and are firm but fair. On your court date, arrive on time and dress in appropriate court attire such as a collared shirt.
---
Why Hire a DUI Attorney in Scottsdale?
If you are facing DUI charges Scottsdale, you will want an aggressive defense attorney who can represent you in court so you can avoid multiple visits to the Scottsdale Courthouse while defending your case. Our DUI defense team will represent you in court on the days when you aren't required which allows you to focus on your work and family.
To contact DM Cantor, call us at 602-737-2812 or you can click here to fill out our online form. Your initial consultation will be confidential, and within less than half an hour, you can be assured your case is in the hands of an experienced criminal defense lawyer that will represent you in court. Give us a call if you need directions to our office from North Scottsdale, Old Town, or anywhere else in the Scottsdale area.